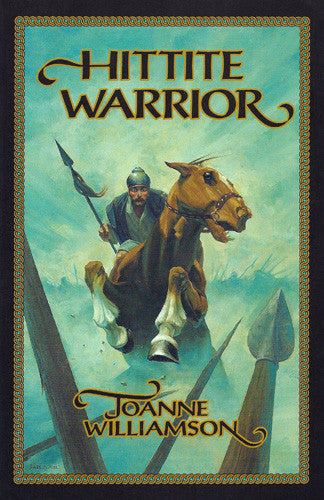 by Joanne Williamson
Uriah the Hittite has found refuge from the Greeks in the Canaanite city of Tyre. Now the Hebrew Jotham's decision to save a child from being sacrificed to Moloch forces Uriah to choose life over reverence of Tyre's fearsome god. The three escape to the hill country of Judea, where Deborah and Barak are mustering the Hebrews to fight the Canaanites.
This meticulously researched novel is set in the time of the Judges, and incorporates Biblical facts with a gripping story, set against the wide background of ancient civilizations.
empty
empty
| | |
| --- | --- |
| Publisher: | Bethlehem Books |
| ISBN: | 9781883937386 |
| Edition: | 1999 |
| Product: | BB100 |
| Format: | Paperback |
| Size: | 5.5" x 8.5" |
| Pages: | 240 |