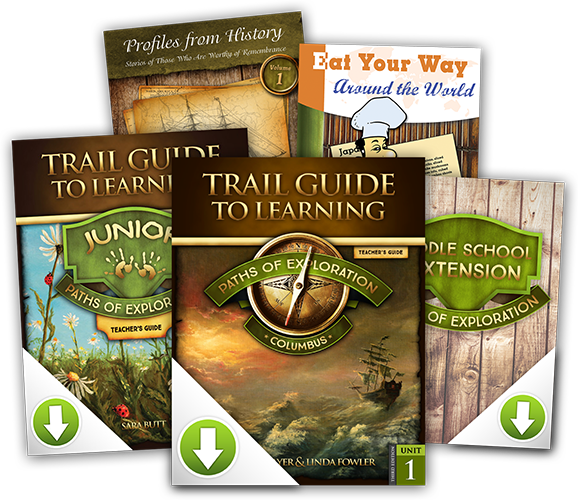 by GeoMatters
Try Unit 1 (the first six weeks) of Paths of Exploration along with all the resources you need to complete the unit. Every subject is covered with this engaging program except for math. Your students will see the path of Columbus through multidisciplinary eyes, but always with the same goal: to make learning enjoyable, memorable, and motivating. 

We have also included the downloadable version of our younger level (K-2nd) and older level (6th-7th) extensions. If you have students in those age ranges, you can easily incorporate them with just a few additional resources.
Please note that this package contain only digital items. Your order will include a link to download the items; you will also receive a separate email with the link.
The free Try It Before You Buy Package includes:
You will need the two readers used throughout Unit 1, Christopher Columbus and Meet Christopher Columbus.
If you are teaching children in either the Junior (K-2nd) or Older (6th-7th) Extension grade ranges, you will need additional resources not included in this package.
Junior Resources needed for Unit 1:
Older Extension Resources needed for Unit 1:
| | |
| --- | --- |
| ISBN: | |
| Edition: | |
| Product: | |
| Format: | |
| Size: | |
| Pages: | |