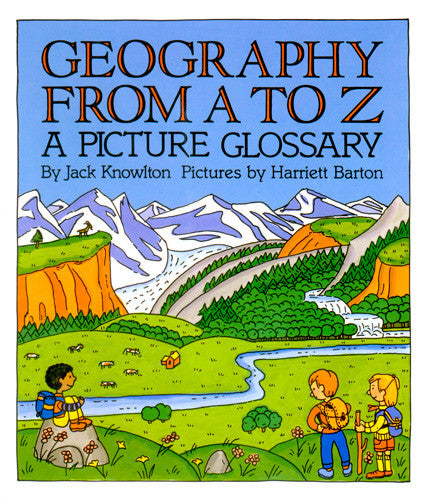 by Jack Knowlton
Geography From A to Z follows the alphabet through the various features of the earth. Sixty-three different geographic phonomena are described in clear, concise, kid-friendly terms, each accompanied by a full-color illustration.
Do you know the difference between a plateau and a plain? Between a knoll and an atoll? Have you ever wondered what a badland is? Or an isthmus or a gulch?
You will find all the answers to these questions and more in this wonderful geographical terms book just right for young readers.
empty
empty
| | |
| --- | --- |
| Publisher: | HarperCollins Publishers |
| ISBN: | 9780064460996 |
| Edition: | 1988 |
| Product: | IN900 |
| Format: | Paperback |
| Size: | 8" x 9.25" |
| Pages: | 48 |