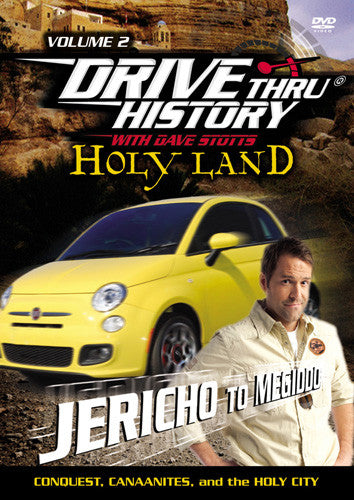 Drive Thru History - Jericho to Meggido
Join host Dave Stotts as he speed through the ancient world of the Bible in this second volume of Drive Thru History: Holy Land.
In Conquest, Canaanites, and the Holy City you will travel to such places as Jericho, Jerusalem, Samaria, and Megiddo, a location often mentioned in Bible prophecy. The DVD also includes a PDF for each episode featuring discussion questions designed for groups and families.
empty
empty
| | |
| --- | --- |
| Publisher: | ColdWater Media |
| ISBN: | 2598639686 |
| Product: | WPD200 |
| Format: | DVD, 90 minutes |