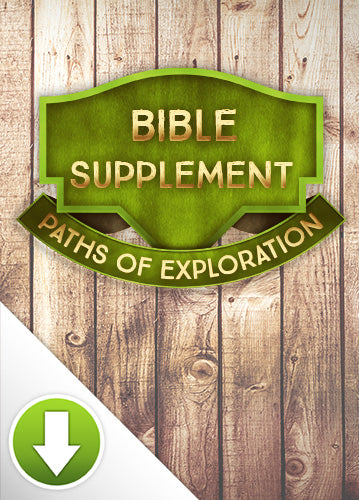 Paths of Exploration Bible Supplement
by Elyce Tate
The Light for the Trail Bible Study Supplement Digital Download for Paths of Exploration coincides with the six units in Exploration. An easy-to-use guide provides daily assignments and helps students make the most important connection of all—the one between their faith and their view of the world around them.
Character Traits
Unit 1
Commitment: Dedication to your beliefs or plans.
Unit 2
Endurance: To remain true to your beliefs or commitments during great difficulties or suffering.
Unit 3
Obedience: Following the rules or directions of the one who leads you.
Unit 4
Courage: The ability to do what you think is right in spite of danger, pain or fear.
Unit 5
Faith: Actions and beliefs based on trust in God and others.
Unit 6
Honor: To show great respect for someone.
empty
| | |
| --- | --- |
| Publisher: | |
| ISBN: | |
| Edition: | 2010 |
| Product: | LSP-170e |
| Format: | Digital Download |