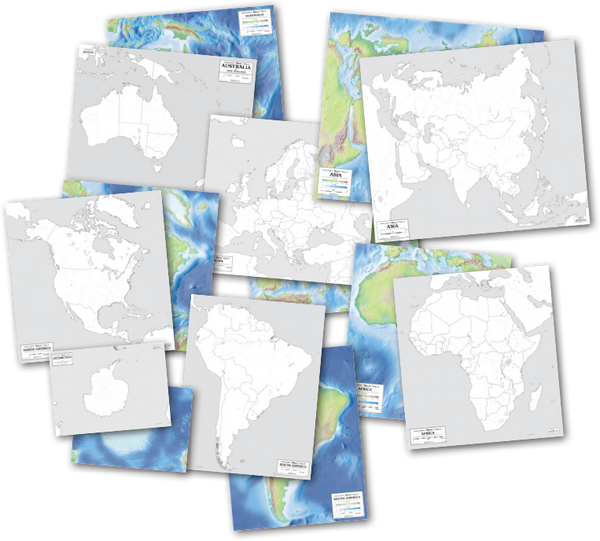 These large maps are absolutely wonderful for any world geography study! When you have a great deal of info to include on an outline map of the continent we highly recommend providing these over-size blank outline maps with color physical on the back. Students color and add shaded relief, cities, countries, places of interest, historical events, and more. They'd never be able to fit so much on one 8.5" x 11" sheet of paper without confusion and clutter. There are great geography lesson plans for these large maps in The Ultimate Geography and Timeline Guide and in the Trail Guide to World Geography.
This map package includes:
North America, 18.5" x 19"

South America, 17" x 22"

Europe, 23.75" x 22"

Africa, 17" x 18.75"

Asia, 22" x 25"

Australia, 16.5" x 20.25"

Antarctica, 11" x 15"

empty
empty
| | |
| --- | --- |
| Publisher: | Geography Matters, Inc. |
| ISBN: | 9780970240354 |
| Product: | |